Welcome! Come in, stamp the snow of your shoes. Scowl and make a comment about what the cold has done to your genitals. This is the SPOnG Zeitgeist, in which we take you on a quick tour of what's been on gamers' minds, what itches they've needed scratching - what's been attracting the most attention on the Mighty SPOnG Database in 2012.
To get the ball rolling, we have the most viewed shoot-'em-ups on the site.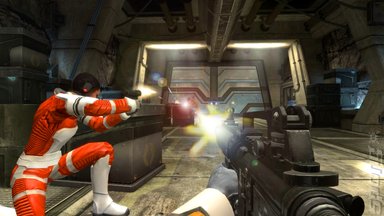 007 Legends
(Xbox 360, PS3, PC, Wii U)
As it happens,
007 Legends
failed to set the world on fire.
Svend gave it a mediocre 6/10
and unfortunately its release failed to secure developer Eurocom's future, followed as it was by
redundancies
. Still, we're a British site and 2012 has been a very British sort of a year. There was a massive spike in hits on the entry that unsurprisingly came hot on the heels of
Skyfall
.
Battleship
(3DS, DS, PS3, Wii, Xbox 360)
Yeah, go figure. By all accounts both the film and the game were awful, so the game's presence in our list clearly demonstrates that a massive marketing budget, a barely recognisable brand and
385 words of dialogue from Rihanna
are enough to get you some attention and earn a bit of money. The attention in question coming around release and then disappearing
very
rapidly.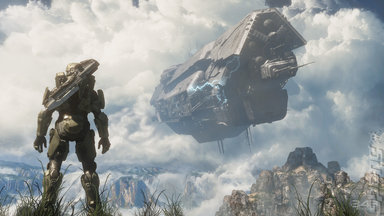 Halo 4
(Xbox 360)
While it didn't quite garner universal acclaim (
see our review here
) the return of Master Chief in
Halo 4
was certainly
big news
. And it certainly gave a strong showing and kept the fans happy. And
Frank O'Connor
. He was pretty happy about it, too. Interest spiked on October 19th and stayed steady for a couple of months.
Call of Duty: Black Ops II
(PS3/360/PC/Wii U)
Medal of Honor: Warfighter
(360/PS3/PC)R-Type
(Spectrum 48K)
Hitman: Absolution
(PC, Xbox 360, PS3)
Under Defeat HD: Deluxe Edition
(Xbox 360, PS3)
Transformers: Fall of Cybertron
(Xbox 360, PS3, PC)
Resident Evil: Operation Raccoon City
(Xbox 360, PC, PS3)
Comments
Posting of new comments is now locked for this page.
Polls
E3 2013
Are you excited about E3 2013?
About what?
Cannot wait!
Not bothered.
Other - Tell us in the comment after voting.
comments>>
more polls >>