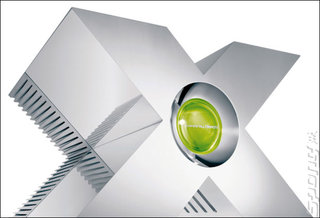 Hold on to your butts. A fresh rumour has surfaced claiming that Microsoft's next Xbox console will not feature a disc drive, instead offering compatibility with some form of solid-state based card storage.
MCV reports the rumour, noting that, "the briefings have been issued under what MCV's source describes as "the strictest NDA" they have ever encountered." So much for that, then. "Furthermore, a 2013 launch date for the hardware has been confirmed."
It's not known whether the card storage media will be the standard for all games being released on the new console. But the rumour, reported by MCV, appears to highlight further industry moves towards a future free of physical media.
Sony's PlayStation Vita was recently launched with a strategy that sees games launched on proprietary cards and PlayStation Network. It is implied that the next Xbox will follow a similar strategy.
Microsoft did not provide comment.
Source:
MCV
Comments
I can see how this would also allow for games to be locked to a console, hence no pre-owned.
A future free of physical media? no thanks, at least not until the smallest HDD available is 20 Gigaquads, I don't want to have to delete games to install a new one, and what about when it's taken off-line like the original Xbox Live? you'll be out £30 - £40 and have nothing to show for it you might as well have just burnt it.
Hang on...we've gone from cartridges, to DVDs, back to cartridges again?
The future!!!
Posting of new comments is now locked for this page.
Polls
E3 2013
Are you excited about E3 2013?
About what?
Cannot wait!
Not bothered.
Other - Tell us in the comment after voting.
comments>>
more polls >>