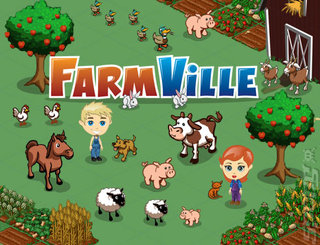 Social gaming seems to be the growth market in the video gaming industry right now, but Silicon Knights founder Denis Dyack reckons that won't be the case for much longer. In fact, the Too Human creator thinks that social gaming will see a very harsh reversal of fortune.
"The trend that I see is it's probably going to be one of the biggest bubbles and explosions that our industry's seen in a long time and I think when it crashes it's going to crash very hard," he told
IndustryGamers
. "I don't think there's an economy there."
Dyack added that big social media companies such as
FarmVille
creator Zynga amount to "marketing" rather than "real gaming" and declared that the nature of social media in conjuction with interactive software "looks very, very dangerous" as a result.
"I tried playing
FarmVille
, I really did, but it's not my cup of tea. And I'm not saying that FarmVille's a bad game but as a gamer who's played games all my life, I know what kinds of games I want to play. I play games every day and I'm always trying new stuff,"
Speaking of traditional publishers and their resistance to the market, Dyack said, "I think there are a lot of publishers out there that don't agree with it and they just haven't spoken about it. I don't see Nintendo going into that space, as an example. There are a lot of publishers that I don't see going into that space. And, you know, EA is one of the few that's [embraced social].
"Our golden rule is we make games that we want to play ourselves and I just look at those [social] games and those are just games I don't want to play for whatever reason. I just think that they're not a good use of my time versus quality."
Damning words then... from the guy who made
Too Human
. What do you think, readers?
Comments
There are currently about sixty two million individuals that play Farmville. Real life is reconnecting to this electronic life to real life with the creation of a new game. MyFarm is FarmVille -- however in the real world. Virtual farmers each pay about $50 (30 pounds) for the right to help make real-life decisions about the operation of the farm. That is a creative way to keep the farm from needing to turn to a
short term personal loan
to stay afloat.
When a new member comments so knowledgeably and interestedly on a new product from the National Trust, I suspect I spot a bit of "social media marketing" above.

MyFarm appears to be an attempt to drum up £300,000 by letting "gamers" "work with" farm manager Richard Morris to vote once a month, on option that he has selected.

It's interesting, but it's hardly gaming, and its hardly farming. And calling it Farmville reconnecting with real life is a stretch of the marketing hype.
Polls
E3 2013
Are you excited about E3 2013?
About what?
Cannot wait!
Not bothered.
Other - Tell us in the comment after voting.
comments>>
more polls >>