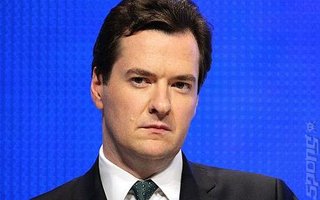 What's this? Could the UK government be changing its stance on supporting the games industry? It seems so, as Chancellor George Osborne has backed a selection of initiatives in a private meeting with industry leaders.
According to
GamesIndustry.biz
, the Chancellor explored various topics to help the games sector, including access to finance, skills, broadband, tax, distribution and copyright.
Eidos life president Ian Livingstone was in attendance and said that the meeting was extremely positive. "The fact that we had representation at the meeting is an acknowledgment in itself that the videogames industry is being taken seriously and that it is important socially, culturally and economically to the UK.
"There was certainly a great sense of [George Osborne] wanting to work with, and assist, the digital and creative industries to ensure they become a cornerstone of the UK economy, acknowledged and viewed as a valuable sector like the financial and pharmaceutical sectors," he added.
Executives from the BBC, Warner Bros. and Channel 4 were also understood to be present. The meeting is a significant step forward after the coalition government practically ruled out tax breaks for the industry, saying that campaigns from UKIE and TIGA were "poorly-targeted."
Comments
Posting of new comments is now locked for this page.
Polls
E3 2013
Are you excited about E3 2013?
About what?
Cannot wait!
Not bothered.
Other - Tell us in the comment after voting.
comments>>
more polls >>