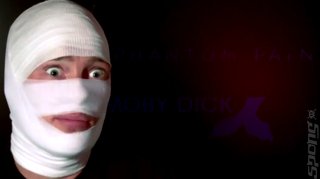 Spike TV has apparently got the scoop on some new information on the (Not-Hideo-Kojima's) mysterious new game known as The Phantom Pain. But even host Geoff Keighley doesn't exactly believe in what he's seeing - interviewing the head of the "supposed" (his words) developer, Moby Dick Studios, Joakim Mogren.
His face, bandaged to buggery and looking very much like a CG crash test dummy, cannot confirm that it's a next-gen title, cannot confirm they have development kits, and cannot confirm any details at all until GDC later this month. But, in a highly dramatised 'slip', we do know that the game is running on the Fox Engine.
Basically, it's a bloody good job by Konami's PR department to create some journalism and hype the latest project of a certain Mr. K. Smiley face wink. Watch the hammed up performance below.
Comments
Posting of new comments is now locked for this page.
Polls
E3 2013
Are you excited about E3 2013?
About what?
Cannot wait!
Not bothered.
Other - Tell us in the comment after voting.
comments>>
more polls >>