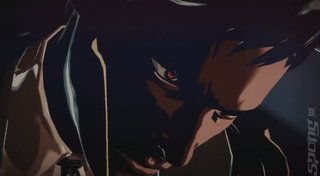 The first trailer for Grasshopper Manufacture's latest assassin-based action game, Killer is Dead, has been released. And it's as you'd expect - brilliantly colourful, and masochistically brutal.
Revealed by SUDA51 in the latest issue of Famitsu
,
Killer is Dead
centres on a 35-year-old part-cyborg assassin called Mondo Zappa. The game is described as part
Killer7
and part
No More Heroes
- and the art style seems to support that.
It will arrive on PlayStation 3 and Xbox 360 this Summer in Japan - and it can't come to the West soon enough. Take a look below.
Comments
Posting of new comments is now locked for this page.
Polls
E3 2013
Are you excited about E3 2013?
About what?
Cannot wait!
Not bothered.
Other - Tell us in the comment after voting.
comments>>
more polls >>