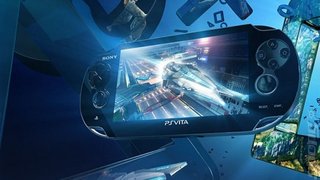 To say the PS Vita hasn't set the world on fire is a bit of an understatement. But it's time could finally be coming this year - at least in Japan. According to a new survey of core gamers in the country, Sony's latest handheld is the most desired console to buy in 2013.
Japanese magazine Famitsu, which conducted the survey, reported that 64 per cent of those polled wanted, or intended to purchase, a PS Vita in 2013. The Nintendo 3DS, which has sold like hotcakes in the last couple of months, comes a distant second with 48 per cent of the vote.
CVG
notes that Famitsu does not specify what methodology was used for the survey, and suggests that the PS Vita's lead is indicative of the console's market share. Strange that the Xbox 360 doesn't appear higher in the chart (and the 3DS lower) if that was the case, though.
A full breakdown from the magazine:
PS Vita - 64%
3DS - 48%
Wii U - 34%
PS3 - 25%
PC - 14%
Xbox 360 - 11%
Smartphone - 10%
PSP - 10%
Wii - 9%
iPad - 7%
DSi / DSiXL - 5%
iPhone - 5%
iPod Touch - 4%
Other - 2%
Polls
E3 2013
Are you excited about E3 2013?
About what?
Cannot wait!
Not bothered.
Other - Tell us in the comment after voting.
comments>>
more polls >>