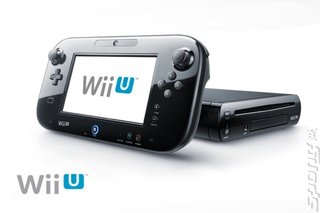 The UK's advertising watchdog, the Advertising Standards Authority, has banned a Nintendo Wii U television commercial from airing, following just one complaint concerning the console's GamePad functionality.
According to the complainant, the advert suggests that the ability to switch gameplay between the TV screen and the GamePad would be a universal feature for all games. This, as we all know, is not the case - a small number of launch titles support the functionality, including
New Super Mario Bros. U
.
"We considered that the option to switch gameplay to the GamePad controller could be available on all games, and as this was a new console consumers would not have an awareness of whether this was something specific to individual games or a general feature of the console," wrote the ASA in
a report
.
"We considered that, in this context, the ad should have made clear that this feature would not be available on all games. Because it did not, we concluded the ad was misleading." Naturally, the report adds that Nintendo denies any claims of being misleading, saying that it had no power over how third parties used the GamePad device.
Here's the advert in question below. Do you think it's breaking the law?
Comments
Posting of new comments is now locked for this page.
Polls
E3 2013
Are you excited about E3 2013?
About what?
Cannot wait!
Not bothered.
Other - Tell us in the comment after voting.
comments>>
more polls >>