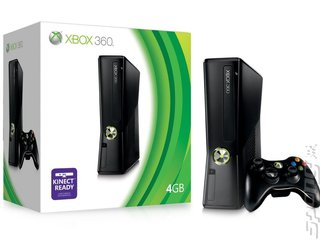 Microsoft has claimed the top spot in the US sales charts once again, with NPD's December figures showing that 1.4 million Xbox 360 consoles were sold in the space of a month.
The number is double the sales of the second-ranking console, and means that the Xbox 360 has been at the top of the console chart in the US for 24 consecutive months. Globally, things are a little different, with Sony's PlayStation 3 now well and truly caught up in terms of lifetime sales, to the point where Microsoft's rival is
now top of the global console chart
.
"We expect 2013 will be another big year for Xbox 360 and we're eager to continue to expand and grow the offerings available on the platform," said Microsoft, in a statement.
It's a ray of positive news that tries vainly to illuminate a continuing decline in total industry sales, which fell by 22 per cent to $3.21m. The industry brought in $13.26bn versus nearly $17bn in the same period last year.
Comments
Posting of new comments is now locked for this page.
Polls
E3 2013
Are you excited about E3 2013?
About what?
Cannot wait!
Not bothered.
Other - Tell us in the comment after voting.
comments>>
more polls >>