PlayStation 3 Finally Profitable - But No Price Cut
No price cut! They don't want to lose it now, after all this time.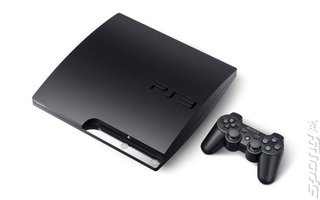 Time for another PlayStation 3 price drop? Don't count on it, says Sony Worldwide Studios president Shuhei Yoshida. The company is finally breaking even on each console sold, and would rather focus on catching up with demand than creating more.
Instead of a base model cut, the executive said that there might be console bundles in the short-term future, much like the $399
Sports Champion
s, PlayStation Eye and Move package. Although to be fair, this is exactly what Sony did the last time, before resorting to a price cut, so who knows?
"This year is the first time that we are able to cover the cost of the PlayStation 3," Yoshida said to
IGN
. "We aren't making huge money from hardware, but we aren't bleeding like we used to."
Several factors can be cited to explain the recent turn of fortunes for Sony here. Last year, a slimmer PS3 was launched to market, along with a price drop. The components used in this new model meant that Sony could control manufacturing costs better.
Most recently, in May, new PS3 units began to ship with a smaller and more cost-effective graphics chip, adding to the profitability of the machine (or reduction of the lack thereof). The positive reception to both the new form factor and the price drop has meant the console has been in short supply since January. Yoshida said that it is this replenishment of stock that Sony will tackle, rather than cutting the price.
"When we bring the cost of hardware down, we are looking at opportunities to adjust prices if we believe that will increase demand. At the moment, we are trying to catch up our production," Yoshida confirmed. "We have lots of great games coming out and innovations with Move and 3DTV, so we don't believe this is the time for us to think about a price drop," he added.
Comments
Posting of new comments is now locked for this page.
Polls
E3 2013
Are you excited about E3 2013?
About what?
Cannot wait!
Not bothered.
Other - Tell us in the comment after voting.
comments>>
more polls >>