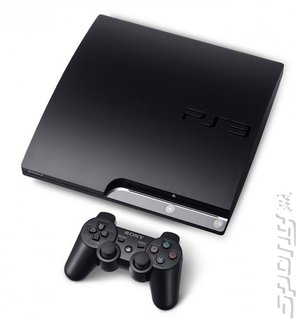 Sony had a fantastic month in September, with PlayStation 3 sales skyrocketing in the USA after the console's recent price cut. NPD Group figures confirm today that the PS3 sold roughly 491,800 units from 30th August to 3rd October 2009.
The introduction of the PS3 Slim towards the end of the month certainly helped matters too, with console sales more than doubling from that of the
previous month's 210k
. In contrast, while the PS3 gained sales by 87 per cent, the Wii's unit sales rose by 33 per cent and the Xbox 360 also rose by 31 per cent.
"This portrays a very strong consumer reaction to the price decrease as August and September both realised a lift of more than 70 per cent over the prior month," said Anita Frazier, an analyst with the NPD Group. "This is the first month that the PS3 has captured the top spot in console hardware sales."
Despite the huge surge in sales, it's worth noting that September was a five-week month as opposed to August's four-week period, so naturally console sales would be higher anyway. But for the PS3 to shoot up the way it has is still impressive. We wonder whether Sony can keep up the momentum running up to Christmas.
Here are the NPD figures in full.
Home Console
PlayStation 3: 491,800 (210,000)
Nintendo Wii: 462,800 (277,400)
Xbox 360: 352,600 (215,400)
PlayStation 2: 146,000 (105,900)
Handheld
Nintendo DS: 524,200 (552,900)
PlayStation Portable: 190,400 (140,300)
Comments
Posting of new comments is now locked for this page.
Polls
E3 2013
Are you excited about E3 2013?
About what?
Cannot wait!
Not bothered.
Other - Tell us in the comment after voting.
comments>>
more polls >>