Wargaming.net announces that subscription to the 1st International Tournament for Massive Assault Network is open now.
Entry to the tournament closes at 5pm GMT on June 1st and is available for registered players.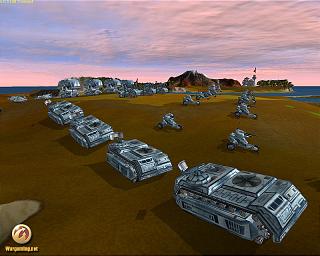 This tournament will run for 11 weeks and the winner will be determined in accordance with Swiss system. Each player will have 16 battles on 8 different planets (two battles on the same map - one for Phantom League's and one for Free Nations Union's side).

"We're delighted to see that many people are actively participating in online battles", said Victor Kislyi, the president of Wargaming.net. "We decided to go further and enrich their gaming experience with this International Tournament. Moreover, it will help us to determine and reward the best players".

A formula of instant game availability by direct download has proved itself allowing thousands of people to try their skills in Massive Assault Network. Wargaming.net commemorates this tournament announcement to the 1st month since game's release.

More information on 1st International Tournament and rules are available at: http://www.massiveassaultnetwork.com/tournaments.php
Polls
E3 2014 Opinion
Was E3 2014...
Worst E3 Ever!!
Best E3 Ever!!
Other: Tell us after voting
comments>>
more polls >>