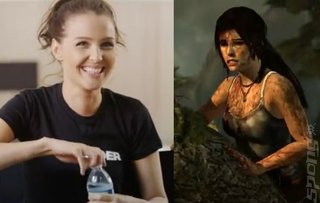 Square has put out more video for the re-imagining of the reboot or the rethinking of the Tomb Raider game so beloved of your parents. It stars the new Lara's human form...

Apparently the Crystal Dynamics team carried out an "exhaustive international search for someone who could bring a whole new level of emotion to a character who has become so familiar." As we now know, that exhaustive international search took the company to Hollywood and Camilla Luddington, "best known as Claudette in HBO's True Blood and Lizzie in Showtime's Californication." Let's see her talk in the video below:


Comments
Posting of new comments is now locked for this page.
Polls
E3 2013
Are you excited about E3 2013?
About what?
Cannot wait!
Not bothered.
Other - Tell us in the comment after voting.
comments>>
more polls >>