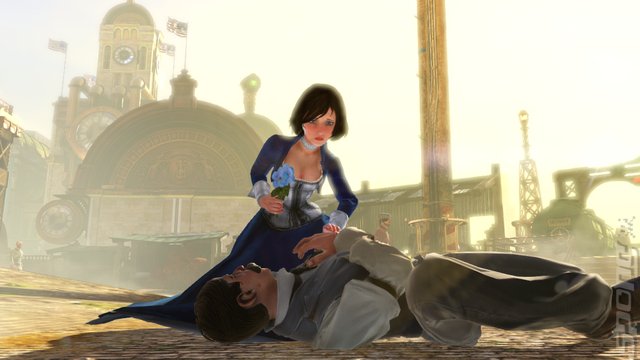 BioShock: Infinite won't be out this year. That's official. No question. It will be out on February 26, 2013, and that is official as well.
Ken Levine states that:
"When we announced the release date of BioShock Infinite in March, we felt pretty good about the timing.
"Since then, we've come to realize that some specific tweaks and improvements will make Infinite into something even more extraordinary. Therefore, to give our talented team the time they need, we've decided to move the game's release to February 26, 2013. We wanted to let our loyal (and very patient!) fans know this as soon as possible."
See? Official.
But you'll get to see something of it at E3 or gamescom right?
NO YOU WON'T.
"We are also going to hold off on showing BioShock Infinite at the big events of the summer, like E3 and Gamescom. That way, the next time you see our game, it will be essentially the product we intend to put in the box. Preparing for these events takes time away from development, time we're going to use instead to get the best version of Infinite into your hands in February."
Source:
Irrational
Comments
I'm happy with this. the last quarter of this year is far too full, anyway. This way we get to have a MASSIVE game in February when there is usually little to grab my interest.
Posting of new comments is now locked for this page.
Polls
E3 2013
Are you excited about E3 2013?
About what?
Cannot wait!
Not bothered.
Other - Tell us in the comment after voting.
comments>>
more polls >>