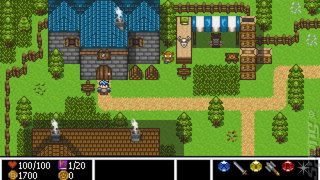 There is a strong trend at the moment to take 16 bit-looking games and simply make them again, with little to no enhancements or developments that have occurred over the last 20 years. One has to ask what exactly is the point of making such a thing when there were so many made contemporarily? Well Hunt Game Studios appears to have answered that question in the form of Gheldia.
Set on the Isle of Aria, the player takes on the role of Lor, a mercenary who specialises in killing monsters. He is a 'Slayer' who can use monster powers to enhance his own abilities. He has made his way to the Isle of Aria to kill the Beast Lord who has been awoken during the Black Awakening.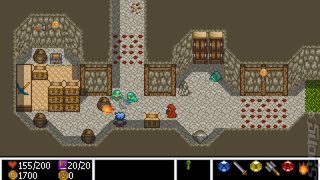 Now, granted, that does sound a little on the generic side as back stories go, but the real strength in
Gheldia
is in how it plays. If you were to look at the screenshots that accompany this preview, you'd be forgiven for thinking it is another JRPG remake, but you'd be wrong.
Gheldia
is actually an action adventure that features a real-time combat system that is more akin to the likes of
God of War
games than
Final Fantasy
. Monsters drop materials that are used to craft weapons and potions that can be used the strengthen Lor as he makes his way across the island to take down the Beast Lord.
As I played the game I was struck at the level of complexity that hid beneath it. Ostensibly it appeared to be a simple 2D RPG, but I quickly discovered that it was possible to place enhancements onto my weapons and further add abilities and spells to my character. This enabled me to add enhancements such as the raising the chance of making a critical hit and increasing my healing powers.
In a similar fashion to
Guild Wars
, Lor can only use a limited set of powers per area. There are some opportunities to change these at certain points within the level, but they are limited and should not be relied upon. This forces the player to consider carefully what powers will come in most useful depending on the foes they expect to meet.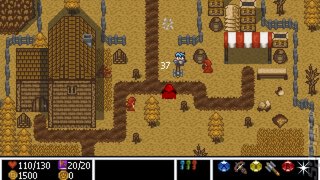 Levelling up in
Gheldia
is a very granular affair, with Lor being able to master attacking certain monsters over others, gaining levels when defeating certain foes. This makes him far more powerful when entering realms that contain a significant number of that particular creature, which alters how the player will approach a given level.
Gheldia
is presented with 2D visuals that superficially make it look like it comes from 1990. But this fades as soon as you see it moving and also check the number of colours on the screen. There is no flickering, the animation is extremely fluid and the depth of colour is self evident. Add to that transparent water effects and ambient creatures and animations and you can see this game is very much of its time.
With
Gheldia
due out in December on Xbox Live, PC and PlayStation Vita, the developer is currently trying to nail down the sound track and tweak some of the game play mechanics. A demo is due to appear sometime in October 2013, so you can get a taste of what I experienced at PAX Prime 2013 for yourself.