Competition Closed to Entries
This competition closed to new entries at the end of 14 Aug 2008.
Didn't enter in time? Too bad. Check out our competition page - there may be other competition still open for you to enter.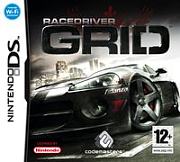 Yes! Indeed, along with a copy of Codemasters'
Racedriver GRID
signed by chief designer Ralph Fulton, you get to win a host of peer-crashing goodies.
With over 60 individual pieces, the creation system offers near-limitless design options, including the ability to personalise trackside hoardings and billboards. Players are to craft complete championship circuits in detail or, using the simple Free-Draw tool, create and race within minutes.
Extensive online and multiplayer options let players compete in adrenaline pumping four-player races, climb to the top of global online leader boards for every race event, or share up to four individually created tracks with up to four players in the ultimate custom race series. Gamers can also upload and download new tracks to
Racedriver GRID
servers.
With a stunning selection of real-world settings, outstanding racing cars, a powerful track editor and incredible graphics, Race Driver: GRID is the most exciting, fun and feature packed racer you can fit in your pocket
Prizes
Nintendo DS Racedriver Grid and Goodies

Number available to win: 1

Oh aye, it's your chance to get your hands on a copy of Codies' tremendously handheld Racedriver Grid signed by Ralph Fulton (Chief Game Designer for GRID). But not just that - the folks over at Codemasters have also dug several surprise goodies as well.