Monster Hunter 4 Ultimate Set for Western Release
3DS game getting European languages...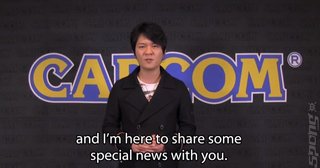 Monster Hunter 4 Ultimate - the Capcom 3DS title that will be big in Japan under the name Monster Hunter 4G later this year - is set to come to Europe. But don't hold your breath... or you'll die.

The announcement came from series producer Ryozo Tsujimoto and is available for you to watch below. The quick info is that the game will release in the UK and Europe sometime in 2015. It'll have new and old monsters.