Nintendo's Wii U Woes Continue, as US Sales Show Dismal Performance
Performance worse than any record held by PS3 or 360.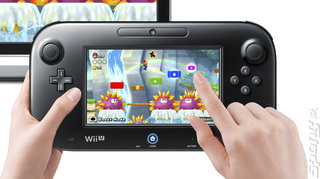 It's probably time that Nintendo released some games for its flagging Wii U console. North American sales data for February shows that the platform sold a total of 64,000 units throughout the month.
That's up on January's 57,000, but that's only because the January figures represent a large number of second-hand consoles and returns that took place immediately after Christmas.
In contrast, the Xbox 360 sold nearly five times as many units in February - some 302,000 units. No Wii U games featured in the US software Top 10, with the closest Nintendo title being
Fire Emblem: Awakening
on 3DS.
More at
Gamasutra
Comments
That's pretty crap! The "dead in the water" Vita sold almost that amount in each of the last two weeks in Japan.
They need to completely start over in the consoles features. First I recommend dropping the horrible UI. It looks pretty cheesy and a little too childish looking. Second, try attracting more 3rd party developers to design and port games to the Wii U (Rockstar Games/ Take Two). Third, stop burning out Mario, he has been burned out 2012-2013. Too many Mario games are being released. Nintendo your fans want more, not just Mario, Mario, Mario, Mario. Also the Wii U needs a signiture feature, Wii U Street View IS NOT A KILLER APP. Its been out on hundreds and billions of devices for YEARS.
Polls
E3 2013
Are you excited about E3 2013?
About what?
Cannot wait!
Not bothered.
Other - Tell us in the comment after voting.
comments>>
more polls >>