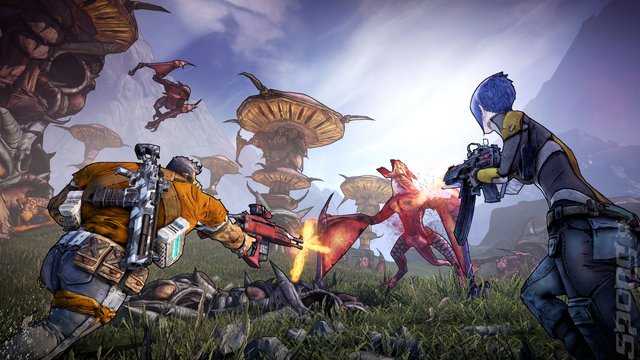 Had enough of Borderlands 2 yet? Well sit down then and pay attention, because the next DLC pack is apparently right around the corner. And with it will come a new playable character to add to the current roster of Vault Hunters.
Gearbox teased the existence of a new DLC character during a SXSW panel, with a teaser trailer showing off a silhouetted figure with the words, "Deep beneath Pandora, an experiment has escaped... Bandits beware, a new vault hunter is coming. More mayhem awaits."
No further details were given regarding this new protagonist, but franchise director Matt Armstrong suggested that we wouldn't have to wait too long to find out. "DLC is announced on a very tight schedule, and I don't think you'll have to wait long until you see that character."
Joystiq reports that the new character - who appears to be melee-focused - will not be included in the Borderlands 2 Season Pass. You'll have to get him/her/it separately. Watch the teaser, also posted by
Joystiq
, below.
Comments
So apparently season passes don't mean anything anymore.
Posting of new comments is now locked for this page.
Polls
E3 2013
Are you excited about E3 2013?
About what?
Cannot wait!
Not bothered.
Other - Tell us in the comment after voting.
comments>>
more polls >>