SimCity Server Debacle Goes On - Europe Quakes
Europe apparently less buggered than North America, which is nice.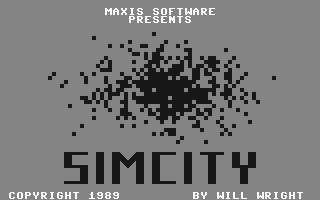 EA's customers ongoing problems with the SimCity launch or rather non-launch, in the USA continue to mount, ruining the name of a once great IP. In Europe, the signs are better.
The initial State-side launch and poorly provisioned servers have already resulted in calls for refunds that EA is still refusing to consider
. This even resulted in Amazon ceasing sale of the digital copies of the game. More was to come...
EA was forced to pull some 'non critical services from the game".
A community manager
stated:
"We are continuing to do everything we can to address the server issues. In the meantime, so that we can give you as good an experience as possible, we are in the process of deploying a hotfix to all servers. This includes various improvements and also disables a few non-critical gameplay features (leaderboards, achievements and region filters). Disabling these features will in no way affect your core gameplay experience.
"We will continue to let you know as we have more information. We know it has been said before, but we do appreciate your patience as we complete this latest update. Getting you playing is our absolute highest priority."
EA then called on the game developers, Maxis, to respond to a stream of Kotaku questioning. Maxis' general manager Lucy Bradshaw
stated
- using the ever meaningless 'challenging' to try and stand-in for 'problematic' or 'clusterf*cked':
"Thousands of players across the world are playing and having a good experience – in fact, more than 700,000 cities have been built by our players in just 24 hours. But many are experiencing server instability and consequently, the rollout in North America has been challenging. It's also now evident that players across Europe and Asia are experiencing the same frustration.
"Our priority now is to quickly and dramatically increase the number and stability of our servers and, with that, the number of players who can simultaneously access the game. We added servers today, and there will be several more added over the weekend. We're working as hard as possible to make sure everyone gets to experience the amazing game we built in
SimCity
."
Right now, as Europe gets into the game we are hearing mixed messages as to how it's going.
DO YOU HAVE A SIMCITY EUROPE REPORT? TELL US IN COMMENTS OR ON THE FORUM OR BY EMAIL TO
[email protected]
Comments
I am in the UK and currently unable to play the game on EU servers. Will be trying other servers soon.
I'm in the UK aswell. Was able to play friday morning, but that city didn't save. Tried again today, worked for a while then kicked me off, saved luckerly. Went back on, worked, city was there but a few minutes after playing there was some sort of 'processing error' with my city, and it asked me to restore it to a earlier date (the city) or abandon it.

For around 4-5 hours or so now, I've not been able to log on - On any server. :(

Good on Maxis for actually posting what they're doing to fix this.
Idea: stop buying games that require always-on Internet connections--not only do they almost always have issues, but you're only encouraging *more* of this.
Forced to wait 20 minutes to connect, but when you finally do "connect" the servers are down.
Posting of new comments is now locked for this page.
Polls
E3 2013
Are you excited about E3 2013?
About what?
Cannot wait!
Not bothered.
Other - Tell us in the comment after voting.
comments>>
more polls >>