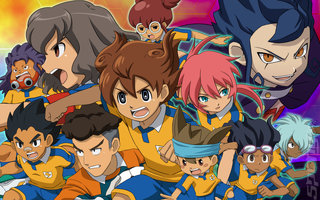 SEGA doesn't like the look of Level-5 much. The Sonic publisher has locked legal horns with the Professor Layton developer over the use of touch control patents in the Inazuma Eleven football series on Nintendo DS.
Japanese newspaper
Yomiuri Online
(via
Kotaku
) reports that SEGA is suing Level-5 over alleged patent infringement. Specifically, the claim appears to be over the in-game mechanic that allows players to move characters around directly, using a touch pen or a finger.
No further details about the complaint were published - including, curiously, how SEGA's patents differ from control mechanics used by DS games from other companies. Even stranger is the idea that a patent for game control, on a console manufactured by Nintendo, would apparently belong to SEGA in the first place.
SEGA is demanding ¥900 million (US$11 mil) in damages, along with the removal of all eight Inazuma Eleven games from sale. Level-5 isn't taking the legal threat lying down, stating, "We are preparing our rebuttal and do not have any comments to make at this time."
Comments
1. The patent is clearly related to how the software works, which has f-all to do with the hardware. (In other words, they're alleging the method L5 used in their code is a rip-off of how they do it.)

2. If SEGA is actually going down this road, they must be in worse shape than first suspected.
Posting of new comments is now locked for this page.
Polls
E3 2013
Are you excited about E3 2013?
About what?
Cannot wait!
Not bothered.
Other - Tell us in the comment after voting.
comments>>
more polls >>