Blizzard Announces Diablo III Expansion
Studio also working on multiplayer battle game Blizzard All-Stars.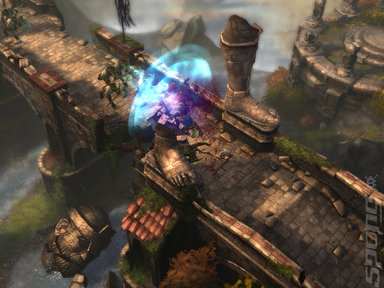 Blizzard loves its expansion packs. So it comes at no surprise to learn that the studio has formally announced plans to release a suitable add-on experience for Diablo III players.
Co-founder Mike Morhaime made the reveal following
Activision's financial results
for the third quarter. "So we do have a plan. An expansion planned for
Diablo
," he told investors, but had no further details to share other than the plans exist.
"I don't have any timeline to talk about," he continued. "I think that the most important thing for us always comes down to the quality of the expansion and the gameplay, and so that will be a big factor in terms of driving our schedule."
Blizzard is also working on a multiplayer online battle game called Blizzard All-Stars, and Morhaime had some details to share on that too. "We're doing some great work. Some internal testing is under way. We're doing a lot of things to experiment with game play, and I don't really have anything concrete to announce on this call, other than we're very excited about the game."
Everyone's excited. Hooray for excitement!
Comments
Posting of new comments is now locked for this page.
Polls
E3 2013
Are you excited about E3 2013?
About what?
Cannot wait!
Not bothered.
Other - Tell us in the comment after voting.
comments>>
more polls >>