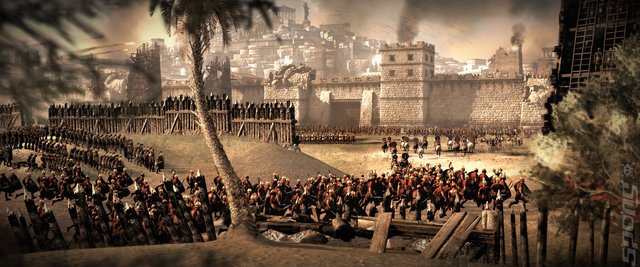 Total War studio Creative Assembly has said that SEGA's recent restructuring has not impacted the development of any of its projects.
The publisher announced in April that it was to focus on digital titles, with a small number of core IPs surviving a string of internal cancellations.
Total War
was one such IP, but even so studio communications manager Al Bickham says with delight that the studio's work ethic hasn't changed.
"It hasn't affected us in any way, in terms of our aims," he told SPOnG at Gamescom. "We have a fantastic relationship with SEGA, and they trust us to make great games, which we've been doing for 25 years now. They see us as one of the jewels in their crown.
Total War
consistently scores around the 90 mark on Metacritic, every iteration has done well, and we have a really strong philosophy of support in terms of new content after launch.
"So yeah, we're just going to keep doing what we're doing. And with
Rome II
, that's a big job. we've got a lot to do still, but we're in a really good place, and we've opened the doors on what we think is going to be the most spectacular, epic-in-scope but focused in details version of
Total War
."
Stay tuned for the full interview later today.
Polls
E3 2013
Are you excited about E3 2013?
About what?
Cannot wait!
Not bothered.
Other - Tell us in the comment after voting.
comments>>
more polls >>