New Peripheral Pairs Android Phones with PS3 Controllers
But GameKlip will come in many different shapes and sizes.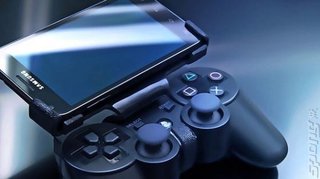 Mobile users have been wishing for a more traditional style of input for on-the-go gaming for ages now. So they should be happy to hear about GameKlip, a peripheral for Android phones that connects your device to... wait for it... a DualShock 3 controller.
Yep. No point in doing anything by halves. The GameKlip hooks your phone right onto a PS3 controller, in a similar way to that of Sony's official DualShock 3-compatible keyboard (only this peripheral hooks under, rather than over).
The phone connects to the DualShock 3 directly using a USB cable (which, according to
Gizmag
, costs extra), but those with rooted Android mobiles can connect wirelessly via a Sixaxis Controller app by Dancing Pixel Studios. A compatibility checker is available for the wireless option, but it seems that the wired method has only been tested with the Samsung Galaxy S3.
And therein lies the rub. Due to Android's long laundry list of phones from multiple manufacturers, GameKlips are "manufactured to fit a specific phone, with versions to fit popular devices kept in stock. Versions for other Android phones can be forged on demand," but it's not known if this will soon incur an extra charge for those wanting to hook their old phones up.
A version of GameKlip is reportedly in the works to run Android phones with an Xbox 360 controller, too. For the PS3 version, the GameKlip will cost $15 for a wireless connection, and $23 with a cable.
Anyone plan on getting one of these? Let us know in the comments box below.
Source:
GameKlip
Comments
Posting of new comments is now locked for this page.
Polls
E3 2013
Are you excited about E3 2013?
About what?
Cannot wait!
Not bothered.
Other - Tell us in the comment after voting.
comments>>
more polls >>