Lionhead: Backlash Against Fable The Journey "Destroyed" Us
But the team picked itself back up again.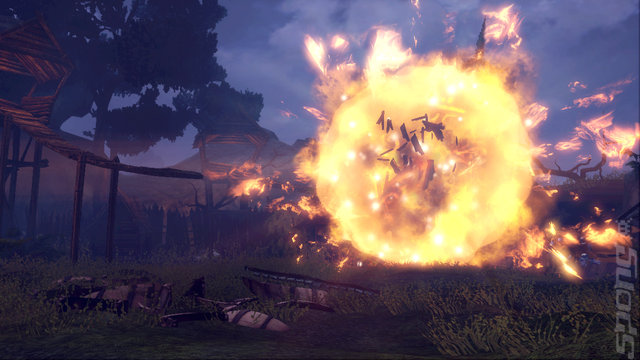 All Images (2) »
So, Lionhead showcased Kinect adventure Fable: The Journey at E3 in 2011. It wasn't exactly well received by gamers and press alike. That negative backlash is something that ultimately "destroyed" the development team, reveals creative director Gary Carr. We all hurt their feelings!
"You get very excited when something is very embryonic, and when you're building something at its very early stages," Carr said in a recent interview. "I think the studio took the criticisms to heart." But don't worry, Carr "was okay, personally." Your venom tongues cannot pierce Carr's +5 Troll Armour.
"The team rallied really quickly, it made us double-down on the project and worked really hard to make sure it was the best thing they could make," Carr added. "In the past we have shown things much more underdeveloped, much cruder, than the
Fable The Journey
demonstration at E3 [2011]. But for some reason, it wasn't resonating with people."
Carr also agrees with similar comments made by former studio head Peter Molyneux, in that the game's initial presentation did nothing to help. "It looked a bit like some spammy shooter, but actually we were building this big world around it. Y'know, you have about two minutes and 45 seconds to demonstrate what you're doing. I know that a main problem people have is they think we've taken the
Fable
series and trivialised it."
Said almost as if Carr was channelling Molyneux, in fact.
Source:
CVG
Comments
Nothing to do with Kinnect being crap then?
A supposedly "open" RPG being reduced to an on-rails shooter? And fans weren't happy? You do surprise me!
Posting of new comments is now locked for this page.
Polls
E3 2013
Are you excited about E3 2013?
About what?
Cannot wait!
Not bothered.
Other - Tell us in the comment after voting.
comments>>
more polls >>