Bayonetta Creator: Keep an Eye on Next Week's Game Magazines
Hideki Kamiya director refuses to comment on Bayonetta 2.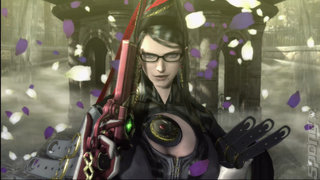 Bayonetta and Devil May Cry creator Hideki Kamiya has told fans to keep a close eye on next week's Japanese gaming magazines, in response to questions about the status of Bayonetta 2.
Yesterday, SPOnG was informed by a source with knowledge of SEGA's activity that a sequel to the witchy action game was indeed planned, but had "the plug pulled" as a result of the company's ongoing restructure. We had labeled the story as a rumour.
The charismatic Platinum Games developer, known for being quite direct in interviews and towards fans on Twitter,
would not comment on the story
when asked by followers, informing them to direct their queries to SEGA. He later
responded to one particular fan
with the words, "Next week's game magazines..."
It could well be that the mystery surrounding this high-in-demand sequel will soon be revealed. We'll just stand here and keep an eye on that magazine shelf with you. We can even hold hands if you like? No? Too far? Oh, alright then.
UPDATE:
Keen-eyed readers have pointed out that Kamiya is quite well-known for his 'Pranquish' ways on Twitter, with the 'magazine' comment a regular joke he likes to play on his followers. He was last
seen doing it about Bayonetta 2 some eight months ago
. Who can you believe? What is real? Who is the President? Time will reveal all these things, we'd wager.
Comments
Can anyone tell me what these "game magazines" are that Kamiya-san refers to?
It's not a prank. Project X Zone will feature Bayonetta next week. ;-)


Posting of new comments is now locked for this page.
Polls
E3 2013
Are you excited about E3 2013?
About what?
Cannot wait!
Not bothered.
Other - Tell us in the comment after voting.
comments>>
more polls >>