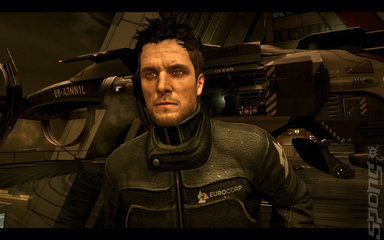 The fallout between Electronic Arts and struggling retailer GAME has hit the sales of Syndicate pretty hard, according to developer Starbreeze.
CEO Mikael Nermark said in a recent interview that "the [sales] numbers are not as high as we would like," and put the blame on its retail availability - or apparent lack of it.
Syndicate
was launched back in late February, just before GAME announced that it would not be stocking EA's March releases. As a result, Starbreeze's FPS reboot was only stocked temporarily and in limited numbers.
"There's so many reasons why a game succeeds or fails from a commercial point-of-view," Nermark said. "We released the game about a month or more ago, and we're doing our post-mortem right now: what did we do right, what did we do wrong, and of course we will look at the commercial side as well.
"The numbers are not as high as we would like, and I think if you asked anyone they would say the same thing about any game they made. But [
Syndicate
] was released in the midst of GAME going under; the retail space is hurting, and I think that hurt us because we were such a retail product."
What do you think? Is Nermark on the money here, or could there be any other reason for
Syndicate
's relatively poor sales performance? Let us know in the comments box below.
Source:
GI
Comments
Nermark could possibly be right to a degree, but at the end of the day its what gamers want and if the games feels like its being supported, and being improved on and I dont think starbreeze has done a very good job at that. Some major issues with bugs which like everyone knows every game has bugs when it get released but there does not seem to be any effort to communicate on what is happening with the game are the bugs being sorted out is there going to be an downloadable content what's the future for the Syndicate franchise this has a major effect on people buying the game no point in buying a product that is going to be basically a dead community. Also I think they missed the mark with having no player vs player multiplayer only being cooperative based they missed the main stream market these days, I mean really You cannot play cooperative long-term without DLC new maps etc etc.
Posting of new comments is now locked for this page.
Polls
E3 2013
Are you excited about E3 2013?
About what?
Cannot wait!
Not bothered.
Other - Tell us in the comment after voting.
comments>>
more polls >>