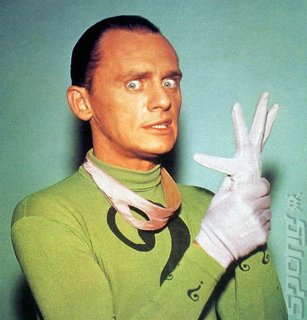 Sony's PSP2 - or Next Generation Portable - was launched this morning in Japan and appears to be rather a technological marvel. So, how much will it cost?
Sony, via its European MD, Andrew House, has commented in such a way as to sound incredibly informative but actually managing to say sweet F.A.
"I can't put a ballpark on it in terms of figures, but what I would say is that we will shoot for an affordable price that's appropriate for the handheld gaming space," he told Eurogamer which didn't really bother testing the statement.
So, in short, the PSP2 will cost as much as a handheld gaming device should cost so that people who want a handheld gaming device can afford it.
And there was us thinking the company would price it in such a way that it was unaffordable...
Via
EG
.
Comments
Well i reckons, its, about $400 and using Gaming based conversation technology we will see it at about £350.00 UK quids which i can inly assume Sony will be losing money on.

Quad Core CPU + Quad Core Gpu = Rather expensive.
Quad Core Intel CPU = expensive.
Quad Core ARM CPU = cheap as chips (pun very, very much intended).
Remember what Sony thought was affordable for a PSP Go!?
Is that Doctor Dee in the photograph getting ready for surgery ;) ?
Polls
E3 2013
Are you excited about E3 2013?
About what?
Cannot wait!
Not bothered.
Other - Tell us in the comment after voting.
comments>>
more polls >>