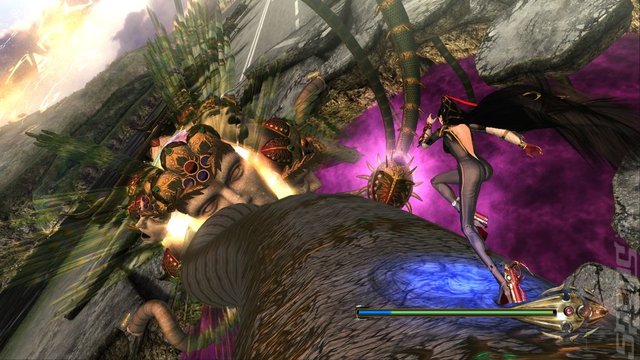 Bayonetta didn't exactly fly to the moon as much as it stormed up to it on a rocket, roundhouse kicked it in the face with the force of a hundred tower blocks and then spanked it on the metaphorical rump and sensually danced all over it. It was simply that freaking cool.
So, it's no wonder that Platinum Games is considering a sequel, mere weeks after its release. In an interview with
Game Informer,
director Hideki Kamiya hinted that a future instalment could be in the form of a spinoff.
"We obviously have love for the work we have crafted, so I don't see anything wrong with
Bayonetta 2
. Personally, I'd like to approach the world of
Bayonetta
from a different angle." The full interview will be published in the March issue of the US games magazine, apparently.
Love
Bayonetta
? Naturally. But would you want a true sequel or a spin-off featuring Jeanne perhaps, or maybe even Enzo? That might be funny. Either way, speak your mind on the comments box below.
Comments
true sequal spin offs never work
A true sequel of Bayonetta would be awesome! :)
Posting of new comments is now locked for this page.
Polls
E3 2013
Are you excited about E3 2013?
About what?
Cannot wait!
Not bothered.
Other - Tell us in the comment after voting.
comments>>
more polls >>