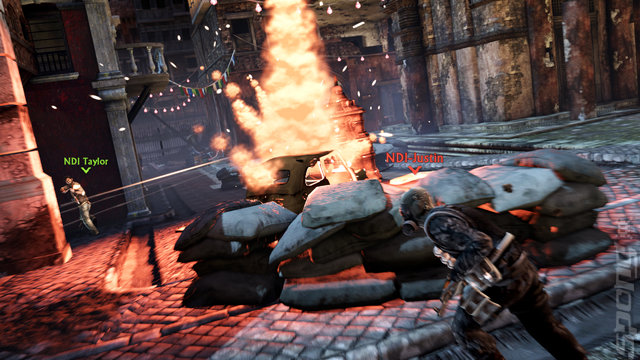 The lastest trailer for Naughty Dog's eagerly awaited PS3-exclusive, Uncharted 2: Among Thieves is, as the they say, in the house. One thing you won't see is any game-play. One thing you will see lots and lots and lots of is plot and some really quite excellent lip-synching.
It also comes with no hair movement for Chloe though... anyway, enjoy:
Comments
Thought I recognised the voice of the old bloke with unpendulous pendant - it's Odo! Even looks like the miserable old shapeshifter :)

And the Elena chick sounds like she's voiced by an intern in final series of ER, I think. It's like a dead TV show reunion!
Posting of new comments is now locked for this page.
Polls
E3 2013
Are you excited about E3 2013?
About what?
Cannot wait!
Not bothered.
Other - Tell us in the comment after voting.
comments>>
more polls >>