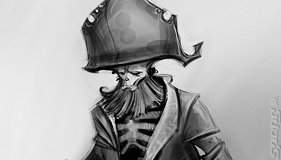 Craig Derrick is the producer for the forthcoming
Secret of Monkey Island: Special Edition
for PC and Xbox Live. He could also be the producer for the same game on PSN and WiiWare.
"Well, we never said we wouldn't be on Wiiware or PSN now did we? The truth is, though, Xbox Live offers a great user experience and downloadable service to gamers and we think it's a great platform to launch the game on. And, of course, the game will also be available on PC via digital download, plus we may have another platform announcement to make very, very soon."
He's also a heretic... liking the PC version more than the Amiga original.
The Guardian
Comments
Will X-box release a USB mouse patch to make point and click games easier, sam and max was a nightmare
Polls
E3 2013
Are you excited about E3 2013?
About what?
Cannot wait!
Not bothered.
Other - Tell us in the comment after voting.
comments>>
more polls >>