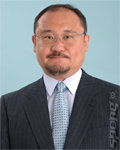 On Monday April 14th we reported on the fact that a rumour had arisen regarding a new DS handheld to be unveiled at the E3 conference later this year. The rumour derived from a badly translated Bloomberg report
of comments made by Enterbrain president's Hirokazu Hamamura
.
Well, not only has Nintendo's head of PR in Japan, Ken Toyota, denied the rumour (as reported on Japanese blog-site,
YUkAn-Fuji
) - now Enterbrain has come out to deny all knowledge. We would imagine the latter's response probably followed some fairly invigorating phone calls from Nintendo HQ.
Ken Toyota of Nintendo is reported as stating, "We cannot comment on the specifics of what will be announced at E3, but at the very least there won't be anything like what Mr. Hamamura suggested, so would like to clearly deny this.
"We're having a hard time understanding what kind of evidence (Hamamura) had for saying this."
Apparently, Hamamura-san wanted to clear that hard time up pronto, so Enterbrain has released the following, which we're quoting in full... although you can
download it here
.
"It has been reported in the media that our president, Hirokazu Hamamura, made comments at the video game industry seminar we hosted on April 11 stating that 'The possibility exists that an announcement will be made this summer regarding a new model of Nintendo DS.'
"However, no such statement or announcement was made by the president.
"We reported at the seminar that we expect the video game market, which has a recorded all-time high in its domestic market size, to continue to further expand globally as well as domestically.
"During this report, Mr. Hamamura commented that he has to 'continue to pay attention to the direction in which the Nintendo DS is heading' and that he has 'great expectations again this year for E3 (the Electronic Entertainment Expo), where many new announcements regarding games are made.'
"He did not, however, make a comment about the possibility of an announcement by Nintendo concerning a new model or successor to the Nintendo DS due to its current scarce product availability caused by its worldwide popularity."
So, that's settled then.
Comments
i reckon the DS 2 will be launched around the same time as the Wii 2 both with a greater compatability although thats not until both stop selling. which they havent or probly neevr will until everyone in the world owns 3
Posting of new comments is now locked for this page.
Polls
E3 2013
Are you excited about E3 2013?
About what?
Cannot wait!
Not bothered.
Other - Tell us in the comment after voting.
comments>>
more polls >>