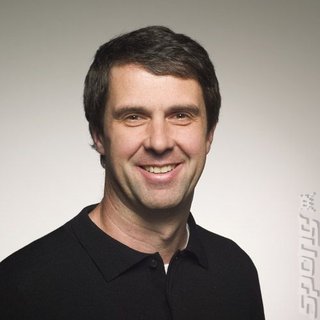 ?Well, initially I think the demand (of the Xbox Elite) is going to be based on how much we can supply.?
Robbie Bach - President of Microsoft?s Entertainment and Devices Division - 04/05/2007
Microsoft?s Robbie Bach: Brain Dump Or Dumps Brain?
May. The year was getting into full swing and many a pair of fingers was getting crossed in the hope that we might soon be able to put our handhelds to good use under the blue skies of summer.
It didn?t take long for the UK games industry to see cause for trepidation, however, as it was announced that retail giant
GAME
was swallowing up GameStation. A hefty £74 million was the figure being bandied around for the purchase. We were left to wonder whether this would result in a super-retailer with increased buying power that it could pass onto the consumer, or a super-retailer that would set whatever prices it bloody well liked.
After that initial note of concern, however, Microsoft?s president of the Entertainment and Devices Division, Robbie Bach, quickly
cheered us up
. In an extraordinary outpouring, he treated us to such soundbites as: ?For the people who are hard-core gamers or the people who are hard-core entertainment enthusiasts, I think a high percentage of them will want it (the Xbox Elite), partly just because it has the right acronyms? And partly because those enthusiasts like the black colour... So, I think in that enthusiast audience you're going to see ? very strong demand.? SPOnG was certainly pleased to hear Bach thinks so much of the consumer's decision-making process?
Nintendo went and flashed yet another impressive statistic, letting us know that the DS had
sold 10 million units in Japan
in just 61 weeks ? less than half the time it took the PS2. It also put worldwide sales of the DS at a hefty 40 million.
We were horrified to learn, however, that the DS had been
swearing at children
! One poor Scottish lass booted up her copy of
Animal Crossing
, which then "took her to a vulgar new level ? and called her a 'f****** cow"' according to the
Metro
. Except? Nintendo told us it was either a hack or user-input text. Maybe a bit of fact checking from time to time, eh,
Metro
?
May was also the month that
Halo
fever really kicked into high gear. The
Halo 3
beta finally launched, giving the public their first taste of the game?s multi-player. May 16th was the date that 360 owners the world over disappeared into their rooms, not to emerge until June 10th (thanks to the beta breaking and
Bungie dishing up an extra four days
of the experience as an apology). You can find out what SPOnG thought of the whole thing
here
.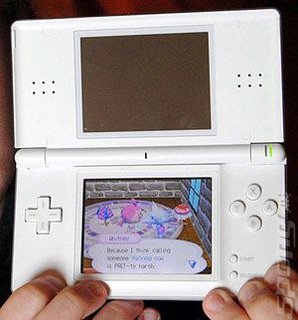 Of course, it didn?t take Florida lawyer Jack Thompson too long to form an
ill-considered opinion
on
Halo 3
and then take
another swipe at SPOnG when we called him on it
.
SPOnG?s Adam Hartley also got to
lay his mitts on Manhunt 2
. Much as we?re always keen to defend the game?s right to exist and Rockstar?s right to publish it, he wasn?t all that impressed?
Back in the news, we finally got wind of something Sony fans have long been clamouring for. Well, kind of. It
emerged
that BT was teaming up with Sony to bring internet phone functionality to the PSP. Not quite the PlayStation phone we?re waiting for, but a step in the right direction, nonetheless.
Although we were swiftly piling into summer, we did get a few noteworthy releases. Activision got
Spider-Man 3
onto more platforms that you can squirt some white-ish gooey stuff at, PSP owners got
Ratchet & Clank: Size Matters
and
Killzone: Liberation
and PS3 owners got
Untold Legends: Dark Kingdom
. Nearest and dearest to SPOnG?s heart, however, was the Wii?s first online outing in the form of
Mario Strikers: Charged Football
, a review of which can be found
here
.