Beneath the world you know is another world. One that's strange and alien. One that may be not be welcoming for the likes of you. It's the world of... simulation. And, though the point we're about to make is marred somewhat by the top three entries being console titles, there's a strong undercurrent of PC simulators of things that it would never even occur to most people to be interested in. This is the SPOnG Zeitgeist, in which we take you on a quick tour of what's been on gamers' minds, what itches they've needed scratching - what's been attracting the most attention on the Mighty SPOnG Database in 2012.
Nintendo Presents: New Style Boutique
(3DS)
What can we say? It does what it says on the tin. You play the role of a shop assistant at a local fashion outlet. This is decidedly more casual fare than the sims you'll see further down the list and it got a
lot
of attention, no doubt due to the disinterest of the games press at large. Interest kicked off in October right after it was announced and peaked on November 18th, the day after launch.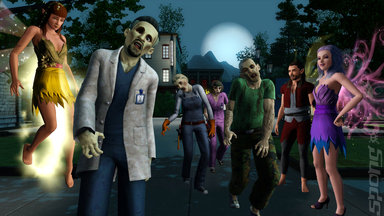 The Sims 3: Supernatural
(PC, Mac)
A spooky add-on for The Sims 3. EA kicks out a new Sims add-on every few months, like clockwork, and Supernatural isn't the only one to make the list ? Seasons sits at Number 6. This one was pretty dead except for an impressive spike just before launch that carried through just over a week then disappeared.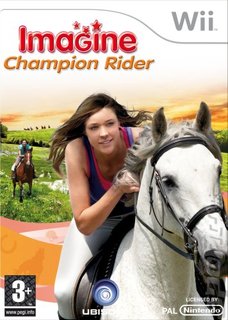 Imagine Champion Rider
(DS, Wii, PC)
Part of Ubisoft's Imagine line, aimed at younger gamers and understandably ignored by older players, this is very casual fare. There's no clear trend here. The graph looks like the mouth of a wolf with dental hygeine problems.
Here's the rest of that Top 10:
Paramedic Simulator
(PC)
Rail Traffic Controller
(PC)
The Sims 3: Seasons
(PC, Mac)
Farming Simulator 2013
(PC, Xbox 360, PS3)
Farming Simulator 2012 3D
(3DS)
Euro Truck Simulator 2
(PC)
The Good Life
(PC, Mac)
Don't forget to check out SPOnG's previous zeitgeist rundowns.