Get ready for a good old swash and buckle. This is the SPOnG Zeitgeist, in which we take you on a quick tour of what's been attracting the most attention on the Mighty SPOnG Database.
Up today we have the vaguest of all genres... the action/adventure category.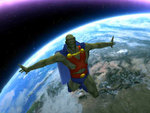 Justice League Heroes
(PS2, PSP, Xbox, PC)
Yes, there's no getting around it, the fact that this middle-of-the-road, six-year-old comics adaptation is gaining so much traction
is
a bit weird. On the flipside, this has been a big year for DC. The Dark Knight Rises came out and awesomed the general populace. The New 52 comics initiative is still going strong. The Batman Arkham games are now one of the biggest franchises in gaming. And... well, Justice League Heroes is one of only six entries in the SPOnG database with 'Justice League' in the title. It's not some weird traffic spike, either. It's been steady right through the year, with a bit of a build in July that's fed it right through to the end of the year.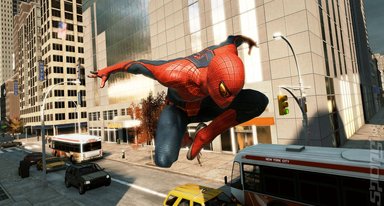 The Amazing Spider-Man
(PS3, Xbox 360, DS, 3DS, PC, Wii)
Another comics tie-in. This one's not exactly rocket science.
The game wasn't all that good
, but the film was reasonably well-received and we've got a sh!t-ton of screens on our game page. Traffic got a big kick right after the film's release in early July, then lifted again in August before tailing off in September.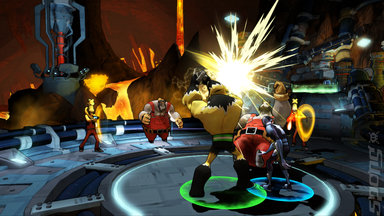 Ben 10: Omniverse
(Xbox 360, PS3, Wii, Wii U, 3DS, DS)
Yeah, go ahead and roll your eyes. But kids love Ben 10.
Love it
. And
Ben 10: Omniverse
the TV show has been rolling right through the year. Incidentally, have you seen the guy who plays Ben?
Yuri Lowenthal
is like, 41. It's a bit weird when you think about it. That's all.
Skylanders: Giants
(PS3, Xbox 360, 3DS, Wii, Wii U)
LEGO: The Lord of the Rings
(Xbox 360, PS3, Wii, DS, 3DS, PSVita, PC)
Skylanders Spyro's Adventure
(Wii, DS, 3DS, PC, PS3, Xbox 360)
Sleeping Dogs
(Xbox 360, PC, PS3)
LEGO Batman 2: DC Super Heroes
(Xbox 360, PS3, Wii, PC, DS, 3DS, PSVita)
Disney Pixar's Brave
(Wii, PS3, Xbox 360, DS)
Disney: Epic Mickey 2: The Power of Two
(PS3, Xbox 360, Wii, Wii U)
Don't forget to check out SPOnG's previous zeitgeist rundowns.