This is a continuing SPOnG retrospective of the year's events.
August
August is chill. This is the time of the year where you go to barbecues (provided it doesn't rain) or sit on the beach (provided it doesn't rain) or go swimming (provided it doesn't - oh). For games journalists, August is the nice slow jog that eases us nicely into the mad sprint that is the Winter holidays, and the insane number of games we need to cover in record time.
From the looks of things at this time of year, though, it seemed as if we didn't need to bother. Christmas was set to be dominated by Activision's
Modern Warfare 2
, and all competing games seemed to be conveniently 'delayed' until 2010 to avoid the crossfire. Hype for the game had been burning for several months before this point. In August, it was announced how expensive a copy of the game was going to cost you. £55, you say!
People were mad. Mad! So mad, that instead of boycotting, they'd take to online forums to say just how mad they were. Activision's CEO, Bobby Kotick - who earned something of a reputation for being a fusion of Darth Vader and the
evil Leprechaun
in the eyes of many - couldn't have been more cavalier in his response.
"You know if it was left to me, I would raise the prices even further." This was what he actually said ("
Activision's Kotick: I'd Raise Game Prices Even More
", 6th Aug 2009). Clearly, charging £99 for
Tony Hawk Ride
and craploads more for a pair of night vision goggles (included in a special edition of
Modern Warfare 2
) isn't enough for Bobby.
But ultimately you can't begrudge a dude for selling a game at a price where the mass market will happily bend over and take it. That's just how business works. And despite Internet commenters inciting the rage of Astaroth over the price of the game, HMV ended up selling out of pre-orders for the
Modern Warfare 2
Prestige Edition. You know, the one that was asking for £119.99 ("
Modern Warfare 2 Prestige Edition Runs Out in UK
", 21st Aug 2009). That's some crazy protesting, right there.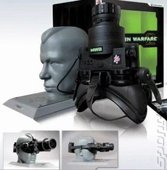 Another popular Activision story focuses on
Starcraft 2
, the sequel to Blizzard's incredibly successful space-age RTS game. Turned out the game ended up being delayed, according to CEO Michael Morhaime during a conference call ("
Starcraft 2 Delay Hasn't Hurt Activision
", 6th Aug 2009). "The new version of Battlenet is being integrated with
Starcraft 2
more tightly than in any previous Blizzard game," Morhaime said, resulting in the delay.
But analysts weren't going to let the absence of a highly anticipated PC title knock their good predictions for Activision - the company had
Modern Warfare 2
nailed down, and thanks to HMV had already made bank.
Trade show GamesCom took place in Germany this month, and Sony Computer Entertainment Europe was on fire. Despite the fact that, thanks to massive leaks and persistent rumours, everyone already knew about the PlayStation 3 Slim revision, it was still nice to see SCEE officially confirm it and release some nice pretty pictures to go with some spec sheets ("
PS3 Slimmer - Pix and Specs - No PS2 Compatibility
", 18th Aug 2009).
We learned that the new line of PS3 consoles would not feature PS2 backwards compatibility, removed the ability to install another operating system onto the hard drive (i.e. Linux), and sported a totally new brand logo. Along with the hardware announcement was an official price cut, putting the PS3 Slim below £250 in the UK.