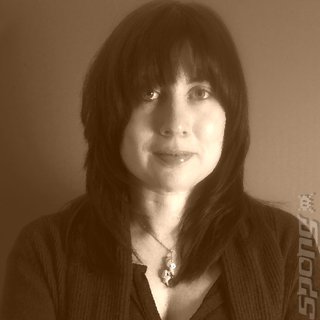 One of my favourite achievements, although I didn't actually do much, is being mentioned in the thanks section of a book, it was published by Penguin and written by a friend of mine, Jim Murdoch. The book was based on a video game, it expanded the story of the game and when released, in the mid 90s, it was one of the first books of its type. It seemed so unusual for a book to be published simultaneously with the game.
Nowadays most of the major games brands have been novelised from
Tomb Raider
to
Assassin's Creed
;
Driver: San Francisco
to Metal Gear Solid. However the greatest successes have been books based on casual and children's games brands such as Moshi Monsters and Angry Birds as part of their global brand expansions.
Developers too have attempted to make links with fiction, developing games based on book licenses such as Agatha Christie or Nancy Drew; particularly in casual hidden object games; even the Great Gatsby has made an appearance. They have tended to focus more on the book's titles and the key characters than the storylines, struggling to capture the essence of a great book into an interactive experience.
Great authors have transitioned to games becoming involved in running games developers, Tom Clancy is probably the most successful co-founding Red Storm Entertainment in 1996. His name continues to be associated with the games even after the purchase by Ubisoft in 2000.
Douglas Adams created Digital Village to develop
Starship Titanic
and I was lucky enough to visit him to evaluate the product for Ocean Software. We decided to turn down the project which was later published by Simon & Schuster Interactive in 1998.
So the past hasn't been littered with a huge number of great collaborations and innovations. A growing number of talented writers have made their impression on games. This was recognised in 2007 when Bafta, the British Academy of Film and Television Arts, added a story and character category for its games awards to highlight this artistic achievement within a gaming environment.
While games have embraced deeper storylines and enhanced storytelling books have remained almost unchanged. With both games and books now sharing new formats such as tablets and e-readers and both being digitally distributed is there an opportunity to create something new and fantastic or is story telling in text so very different from an interactive game.
Sony gave it a great go with
WonderBook
, producing a physical cardboard book with augmented reality markers that when used with a PlayStation 3, Eye and Move would transform into J.K, Rowling's Book of Spells. The move controller appears on screen as a wand allowing the player to draw patterns on the screen to launch spells and interact with dragons.
The game is designed to be an interpretation of learning spells at Hogwarts School in the Harry Potter universe. To be honest you can't get a bigger book license than that. I love the idea of putting physical books back into the hands of children and bringing them to life with stories and tales. Sony has also announced they are working with BBC's Walking with Dinosaurs; a Disney title and with Moonbot studios on Diggs Nightcrawler.
Moonbot studio has previously released the very sweet
The Fantastic Flying Books of Mr. Morris Lessmore
on iOS which was based on an existing short film from the Louisiana Company. I found it very basic and shallow from a games perspective but overall it has a charm to it, telling the story beautifully. It's an interactive cartoon more than a book.
Vidya Books are currently seeking funding through Kickstarter
. Founded by Joe Booth who has 25 years of experience in games development it looks at how to help older children learn to read. They focus on putting the reader in the story making then physically interact by moving the iPad left and right and making decisions.
Words appear across the screen setting the pace you read at and encouraging you to interact by making decisions on where you go next and what to do with obvious input gestures. With around 16 per cent, or 5.2 million adults in England, who can be described as "functionally illiterate" meaning they would not pass an English GCSE and have literacy levels at or below those expected of an 11-year-old anything we can do to encourage reading must be a good thing.
Traditional book publishers, like Faber have also woken up to the idea of online and interactive fiction. Iain Pears, the bestselling author of An Instance of the Fingerpost and Stone's Fall, will offer readers the chance to go back to check detailed elements of his narrative and will even flag up sections they don't have to read. He says he is trying to find new ways of telling stories.
In
a recent article Blake Morrison as Professor of Creative Writing at Goldsmiths College
, part of the University of London, argues the success of the experimental eBook will depend on making interactivity more than just a feature, reading by its very nature is interactive – whether you do it on an iPad or with a printed book you participate.
The novelist creates a world and the reader brings something to it. Reading is not a passive process. Literary interactivity means more than computer games. Or should do"
Whereas at the recent FutureBook conference Faber's Chief Executive Stephen Page urged publishers to bring leading writer together with software developers. "Ebooks are a boring format that just comes straight out of normal books" he said.
So what next? The literary world doesn't agree on the way forward and the role of games within interactive fiction. But is there a way we can bring the book publishing world together with games developers to create new genre types and new franchises? I believe the time is now right with the hardware in place, book publishers ready to work with developers and the distribution method and payment mechanisms available to make something completely new, engaging, interactive and commercially successful.
Regular SPOnG contributor, Gina Jackson, began working in games in 1992 producing many titles for developers and publishers, including Ocean Software, before running a publishing studio for Infogrames. A move into business development, first with Nokia in 2000 at the start of the mobile games industry and then to Kuju to sign console deals with Nintendo and Konami, saw Gina build on her production expertise.
As head of business development, new media she successfully took Eidos' catalogue online through mobile, set-top boxes and digital distribution for both console and PC including the award winning Tomb Raider and Championship Manager mobile games.
Gina now runs her own games consultancy business, Blushing Blue, with clients including Sony, Powersnooker and Chromativity as well as being Chief Executive of Women in Games Jobs (WIGJ).