He stated that schools would be given the freedom to use cutting-edge teaching resources designed with input from leading employers and academics such as Microsoft, Google and Cambridge University.
This is a massive win for the industry and puts us on the political map as a real force for good. Furthermore, it proves that if you work with Government, rather than against it, change can be transformational and lasting. It can also be quick.
But, after 18 months hard slog, the work has only just begun. The onus is on the industry to work with education and government to make the changes real. We have been given a green light, but there are many more hurdles to overcome, not least with funding and engagement with education at all levels. Indeed, we do not have enough teachers with the appropriate skills to teach computer science right now.
Direct Action
We have to start somewhere or risk falling further behind the rest of the world, a world of technology and innovation which will shape all of our futures.
On the positive side of things, though, the BCS/CAS say that they have 1,000 member teachers in schools who could be teaching computer science pretty much now.
In terms of direct action, Next Gen Skills has asked the DfE to back a teacher training programme for computer science teachers, and at the same time to provide CPD for existing ICT teachers. So we are already making waves.
And Finally...
I guess the real question your readers will ask will be will there be enough jobs to support a new generation of computer science graduates? I suppose it is an example of collaboration and sharing.
World-changing companies such as Google, Facebook and Twitter have demonstrated that combining computer programming skills and creativity is essential. In a world where computers and technology define so much of how society works and enable us to do business and enjoy ourselves, it seems obvious that computer science is 'essential knowledge' now.
Embrace and learn the right computer skills and our people will be able to create their own content and serve it to global audiences via high speed networks.
Just think of the massive opportunity that technology brings us all.
Michael Gove?s plan to drop current ICT lessons in favour of computer science is long overdue, but the government should be supported for acting to change the curriculum. However, it is the games industry that will lead that change, just as it has done thus far; none of us will rest until we see the positive results that we know will come through sustained investment in our talented youth.
Just to finish up, the video games industry has taken its place among the great and good of the creative industries. Ian and I both sit on the Creative Industries Council, alongside the head of the BBC, Sky, Warner Brothers, Google and many more great content creators.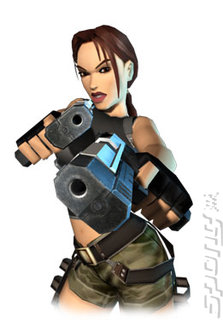 Only this week, we had a meeting attended by no less than four ministers: namely Jeremy Hunt, Vince Cable, Ed Vaizey and John Hayes. It was an amazing thing to hear our Next Gen Skills campaign being called out as a key cornerstone of the UK Government?s strategy for growth and for the whole room to hear that the UK Government was highlighting the importance of Computer Science.
All this is just less than one year on from the publication of Next Gen Skills!
As the anthropologist Margaret Mead is often quoted as saying
, ?Never underestimate the power of a small group of people to change the world. In fact it?s the only way it ever has.?