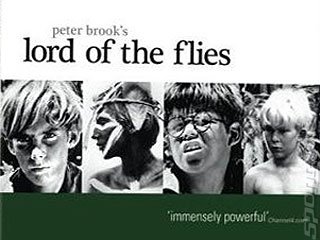 It's time for Chaos... horror, violence and streets filled with car-thieving, crack-addicted, copulating seven year-olds!
The fact that the
UK's Video Recordings Act of 1984 has been 'discovered' to be invalid
- and that no similar law will be in place for at least three months ? means that retailers will have to make their own minds up about selling games not previously rated for children to children.
I'd like to think about this as a set of actual, real world social experiments in psychology. So far, all the studies ? including the not-so-laughable, despite its obviously heavily weighted title -
Grand Theft Childhood
, have been fractured documents easy enough to pull apart and based on confused metrics.
We've now got a situation in which video games featuring all kinds of savage content, including drug use, horrible violence and sexual behaviour, can legally be sold to the youngest of children.
Imagine!
The social experiments will be based around the following situations:
1) Retail, staunchly proud of its free market stance, will sell video games about anything to anyone.
Or...
2) Retail, will forget its free market stance for three months, will bow to the fear of retroactive legislation or, worse still, tabloid backlash and attempt not to sell video games about anything to anyone.
In the case of the first event, the experiment will be to gauge if the levels of school shootings, rapes, drug addiction, pregnancies and car thefts among under-18s actually rise, remain static or fall (everybody will be inside playing video games, after all) during or shortly following this moratorium on censorship and brief glimpse at a truly free market.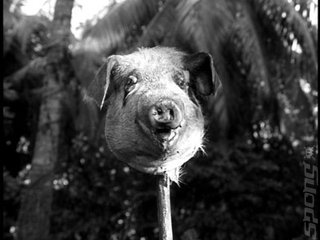 In the case of the second event, the experiment will be to see how retail defends a self-appointed morality enforcement role over and above the free market. In order not to sell product ? in a free market ? to people who wish to legally buy that product (even if those people are five years-old and the product is
Saints Row 2
) a shop worker is going to have to go through something like this:
5YO: Give us
Saints Row 2
, here's the cash.
SA: I'm afraid I can't.
5YO: Bollocks you can't. I know my rights. Sell it to me, or I will report you to trading standards.
SA: It's store policy. I can't sell it to you.
5YO: Are you telling me that your store operates ageism as store policy?
SA: (Squirming, for it is Saturday and his mates are watching) Erm, yes?
5YO: I want to see the manager, and so does my mum.
Mum: Yes, I do.
SA: Look (indicating Mum) I'll sell it to you.
Mum: But I don't want it. Tarquin wants it. Get us the manager.
SA: Mr Hodges! Mr Hodges!
Mr H: Yes, did you tell them it was store policy not to sell PEGI and/or BBFC-rated games to inappropriately aged consumers?
SA: Sort of.
Mr H: (To mum) We are not going to sell this game to that child. Fullstop.
5YO: Do you hate capitalism or something? I have cash. You have product. There is no law against you selling it to me. Sell it to me, you ageist pig.
Mr H: No.
5YO: Why not?
MrH: You are too young, it will warp your mind.
5YO: Okay, sell it to my brother.
Mr H: How old is your brother?
5YO: You're 21 aren't you Derek?
Del: (Dribbling and shaking) Yes.
5YO: You should be aware that Derek has just come out of Broadmoor (prison for the criminally insane, think Arkham Asylum with worse graphics) having served 12 years for crimes so vile that not even Channel 4 could broadcast a documentary about them.
Mr H: (Obviously exhausted) But he's 21, right?
5YO: He sure is.
Mr H: And if I sell it to him, you won't be playing it?
5YO: Most certainly not... no way... no how.
Mr H: £29.99 please.
Yes, the social experiment will be to see how long, without legislation, that argument ? which occurs every week (really) somewhere in the country ? can be extended, curtailed or remain the same for.