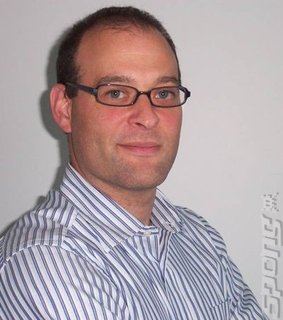 It?s February, so this month, The Walt Disney Company?s games division must be known as? Disney Interactive? Or Touchstone? Last month, the company was known as Buena Vista Games, but now, it has announced that some of its games will appear under the Disney Interactive Studios umbrella, while the rest, in Europe, will be published under the Touchstone label. To add to the confusion, Touchstone-branded games will go out under the ABC label in the US? Confused? So are we.
It might be messy, but Disney?s spider web of brands actually makes more sense than at first you might think. There will now be no mistaking the fact that those family-friendly efforts emanate from Disney. The publisher can now put out games with more hardcore appeal under the Touchstone brand, without worrying about outraged parents (and tabloids) complaining that they find their kids blasting seven shades of shit out of aliens when they thought they were interacting with Winnie The Pooh. With games like the resuscitated
Turok
waiting in the wings (
see our preview
), Disney is eager to be seen as a proper publisher, rather than a mere shunter of its properties onto consoles.
At the recent launch of new IP
Spectrobes
, we caught up with Disney UK?s Matt Carroll, a man who luxuriates in the gloriously long-winded title ?Country Director, UK, Ireland, South Africa, Australia and New Zealand?. He explained how the re-branding is here for the duration.
SPOnG:
You?ve re-branded as Disney Interactive Studios and established Touchstone as a more hardcore Disney games brand. What was the thinking behind that?
Matt Carroll: It?s important to say that Touchstone will be our non-Disney brand rather than our hardcore brand. The background to Disney Interactive Studios is that it?s something that you?ll see evolve across the rest of the company. Part of the context is that we want to align our division more closely with Disney, in terms of people understanding that our content is family-friendly, fun and so on. I don?t think that Buena Vista ever added anything to us ? it?s kind of a reversion to the main company.
SPOnG:
There is potential for confusion, though, as Touchstone will exist in Europe, but it?s going to be ABC in the US.
MC:
Well, Touchstone is currently a label for film and TV already, so it?s a brand that?s already out in the market and has a resonance. Because one of our early products,
Desperate Housewives
, was a Touchstone property, that became the first non-Disney-branded product on that label, and we wanted to keep that going forward.
I noticed the slant on adult gaming or hardcore gaming ? I think for us, it?s simply Disney. It may encompass a number of products that are younger or older, but they will be ones that we don?t see coming into the Disney family. The strategy for the company hasn?t changed at all with the name-change ? we were always going to have a proportion of business which would use the existing Walt Disney properties in one shape or form.
We had a proportion of our business which would be original IPs, which we could brand as Disney and bring to Disney ? and
Spectrobes
is the first non-Disney IP with a Disney brand attached to it ? and then we are going to have product that we were never going to attach to Disney. We also announced recently that we?re making
Anno DS
? that, for example would not be a Disney-branded property and therefore it would come under the Touchstone brand.
So, for us, Touchstone simply allows us to have an umbrella for a wide range of games. Not necessarily out of the policies of the Walt Disney Company, in terms of reaching as wide an audience as possible, maintaining high quality standards and being appropriate for all ages. I think maybe the label is over-emphasised ? I think what?s important is the content that comes through on it.