Namco Killing Online Ridge Racer
Online Driftopia title isn't making it out of Beta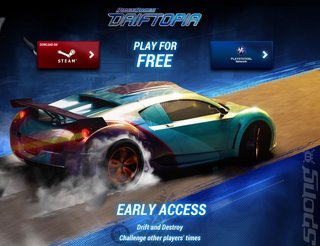 So farewell then Ridge Racer Driftopia. You never made it out of Beta and now you are being killed off like some minor character from a soap opera about drifting cars and comparing your drifty achievements with other characters.

It seems that the idea of an online game-cum-community based around the classic racing/drifting Ridge Racer has just not been enough to light up anybody's imaginations. The announcement is terse:

"BANDAI NAMCO Games Europe S.A.S announced today that RIDGE RACER DRIFTOPIA?s open beta will be finished in 60 days. The leading developer and publisher wanted to take this opportunity to thank all its players for their permanent support and dedication! All the feedbacks will be taken into account for the upcoming projects.

"By August 15th, servers will be turned off and the game will no longer be in Early Access."

Source: NamBan or BandNam even.