Metro Last Light's Amazingly Long Game Play Video
It's dark, it's long, it's Soviet...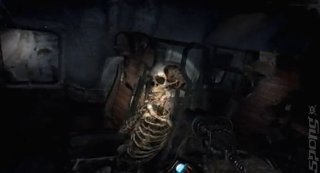 THQ may well be going through the kind of changes most readily associated with a science-fiction monster tearing a poor human to pieces as it emerges from its chrysalis embedded deep within said human's brain at the moment but at least it's got Metro Last Light - and you've got a huge long video to watch.

The game is set in what a cab driver in Moscow once described to me as, "Communist Times of Dread". This video, we're told, sees:

"Artyom is forced into an alliance with the young Red Line officer named Pavel as they attempt to cross the hostile surface of post-apocalyptic Moscow in a bid to reach the relative safety of the legendary station city, The Theatre."