The Darkness II: Leads to no Fanboy Arguments
Well, that's if the following quote turns into reality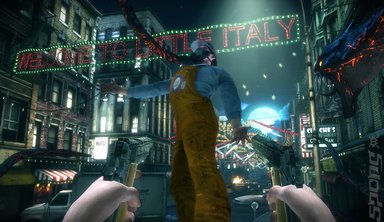 Tom Galt, the lead designer at Digital Extremes on The Darkness II has been speaking to SPOnG in an interview to go live later today. He's explained that the self-designed Evolution engine used in the game is all things to all people... and platform fanboys.

"One of the great things about our Evolution engine is that I can be playing a level of the game on my PC and then 2 minutes later, be playing that same level on my PS3 or Xbox 360. This has allowed us to develop the game simultaneously across all three platforms."

See, all three platforms at once... once you've developed the level on the PC.

Full interview later this afternoon.