Games Database
PS3
Adventure: Role Playing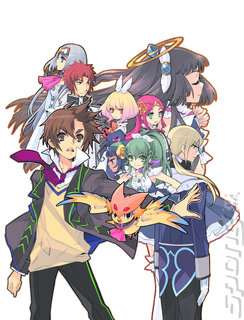 Viewed:
3D Third-person, floating camera
Genre:

Adventure: Role Playing

Media:
Blu-Ray
Arcade origin:
No
Developer:
Nippon Ichi
Soft. Co.:
NIS America
Publishers:
NIS America (GB)

Released:
Oct 2013 (GB)

Summary
Players take on the role of high school student Renya Kagurazaka who has become a god by winning a lottery in a mall! Renya must travel through the Copy World in order to affect changes in the Original World and make people's wishes come true. But is there some other force at work?

Features:

• In-depth customization featuring off the wall armor, weapons, and more. Want tank treads for legs? Or maybe race car legs instead? Well, there you go!

• 3D randomly generated dungeons offer floor after floor of surprises! Don't be afraid to die, you're God! The levels you gain while dungeon delving will help boost your stats!

• Features the beautiful artwork of Noizi Ito (The Melancholy of Haruhi Suzumiya)

• Hi-resolution 3D sprites offer sublime visuals while you ogre through the game's ethereal dungeons! You won't be alone though, angels are by your side!

• Disgaea-inspired over-the-top special attacks allow you to crush your enemies with creativity drizzled with a slight hint of levity!