Games Database
PC
Simulation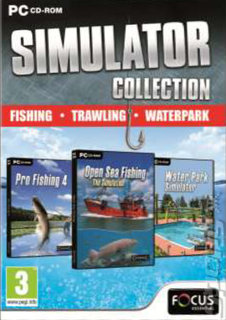 Summary
Water Park Simulator

A simulation and tycoon game of a very certain kind: Build and manage your own Water Park! Build and design pools, diving board structures, attractions, snack and food bars etc. Create and design crazy slides as big as you like. Do everything to attract and entertain your visitors. For supervision, order and cleanliness you have to hire and instruct your staff. Not every summer is sunny and cloudless. The weather can change and scare away your visitors. Be prepared for every situation!

Keep an eye on the needs and moods of your visitors, since you want to keep them as long as possible.

Open Sea Fishing

Enjoy the thrill of open sea fishing and manage your own company. Open Sea Fishing offers addictive gameplay for true fishing fans. Using over 12 completely different settings all around the world and an unlimited number of tasks, you will not only get to see the nature of different landscapes and coasts, but can try to catch a large variety of marine creatures, including prawns, crabs and a large array of open sea and coastal fishes. Your task is not only to keep the time schedule and catch the necessary creatures.