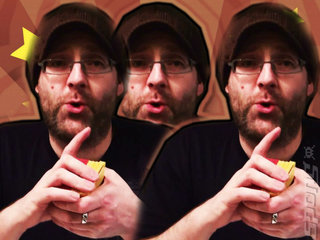 Good day, chums and chum-ettes. Michael here with another Column About Boardgames.Over the last couple of weeks I've written about the kind of stuff you should be doing in order to try and stop the voices in your head telling you that you should make a game, as well as giving you a few suggestions about how you can pitch said creation to a publisher. But what about if you fancy going it alone? What if you think your game is so great, you're sure that people will come running for it, yelling TAKE MY MONEY and hurling coins in your face? Well, why not try Kickstarter?
Since launching back in 2009, Kickstarter has had a massive effect on the boardgames industry. It allows someone with an idea to throw it out there and see just how interested other people are. It's the ultimate in By The People, For The People, giving everyone an equal opportunity to get their game in the hands of players. Of course, it's courted plenty of controversy too – this is The Internet, after all – but in general, I think that Kickstarter is officially A Good Thing.
One thing that Kickstarter is not, though, is a cash machine. Just because you've got an idea in your head doesn't mean that you're immediately going to get the support of millions, get your game produced and live out your days on some paradise island – remember, apart from a scarce few people, there is piss all money in making games. More projects (not just in gaming) fail than succeed, but there's plenty you can do to hopefully push your campaign in the right direction. Take this advice from someone who's been there.
First of all, please do some planning. Remember how much testing I encouraged you to do when putting your game together? You're going to do about that much forward planning before you even open the KS page on your browser. While in the early days it was perfectly fine to vomit whatever you had in your brain out onto your campaign page, nowadays people expect a good bit more. You're going to need to get your research sorted well in advance.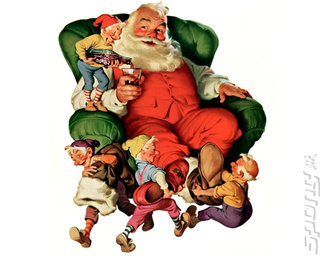 How much is it going to cost to produce the minimum amount of copies you want to aim for? What sort of quality do you want them to be? Where's your game going to be produced? How is it going to get from the factory to your backers? Why the hell did you choose to go on this ridiculous adventure when you already have a day job and all you want to do is sleep and can I not just take half an hour to do nothing, maybe watch
Archer
and drink a Coke and... NO! YOU CANNOT! YOU NEED TO PLAN EVEN MORE STUFF YOU SLACKER!
Get online and start asking questions. It seems, for example, that everyone who is making well-produced games at the moment are going through a company called Panda. They're based out in China but also have offices in North America, meaning that a lot of people find them a lot easier to deal with – that time difference can be a right pain in the arse.
Unfortunately, as I've mentioned before, anyone using facilities in China has to get used to frequent delays thanks to holidays and factoring in extra costs shipping your games across the seven seas. If you decide to go with someone based more locally, expect to pay a premium – though this can often be balanced out by not having to cover so much in transportation costs.
Once you've got the minimum amount that it'll cost to get the games made and sent to you, start thinking about how much you're going to charge per copy and what the bare minimum you'll need your target to be. On Kickstarter you get bugger all unless you hit that target, so aim low – with luck and work you'll surpass it, but what's more important? Getting your game made or squeezing out a meagre profit?
Be reasonable. No-one in their right mind is going to pay £30 for a deck of 56 cards and some tokens, so you should be looking at the retail price of games that are comparable to yours and setting your price point around those levels. Maybe even a bit lower. Many people using Kickstarter still have this idea in their heads that it's a place to pick up a bargain, so you might want to consider offering a limited amount of earlybird copies at a lower price. Not everyone does this, but it's certainly an option to think about.
Comments
Posting of new comments is now locked for this page.
Polls
E3 2013
Are you excited about E3 2013?
About what?
Cannot wait!
Not bothered.
Other - Tell us in the comment after voting.
comments>>
more polls >>